FWD+ is a blog that concentrates on technology analysis, putting forward predictions and opinions on the intersection of technology and culture.
FWD+: where does the name come from?
FWD is a reference to email, the chains you may have seen at work or from family and friends (probably family), for example:
FWD: FWD: FWD: FWD: FWD: a cute cat, probably
That's a typical example of a forwarded email subject line. To remove any doubt, due to its close association to email, the name of the blog is pronounced, "forward plus."
Similar to the idea of forwarding emails, this website shares content from other sources, but expands and develops it (the plus in FWD+). Rather than regurgitate and add to the noise, the goal is to look forward and provide novel viewpoints and stances to add to the discussion.
Flean: designing the FWD+ logo
The design of the logo went through many iterations: different colour combinations, shapes and styles. I wanted to stick to simple shapes whilst making something easily recognisable and unique. Linking the logo to the site's name wasn't the goal, but I had an epiphany after splitting a triangle into three segments, then rotating it: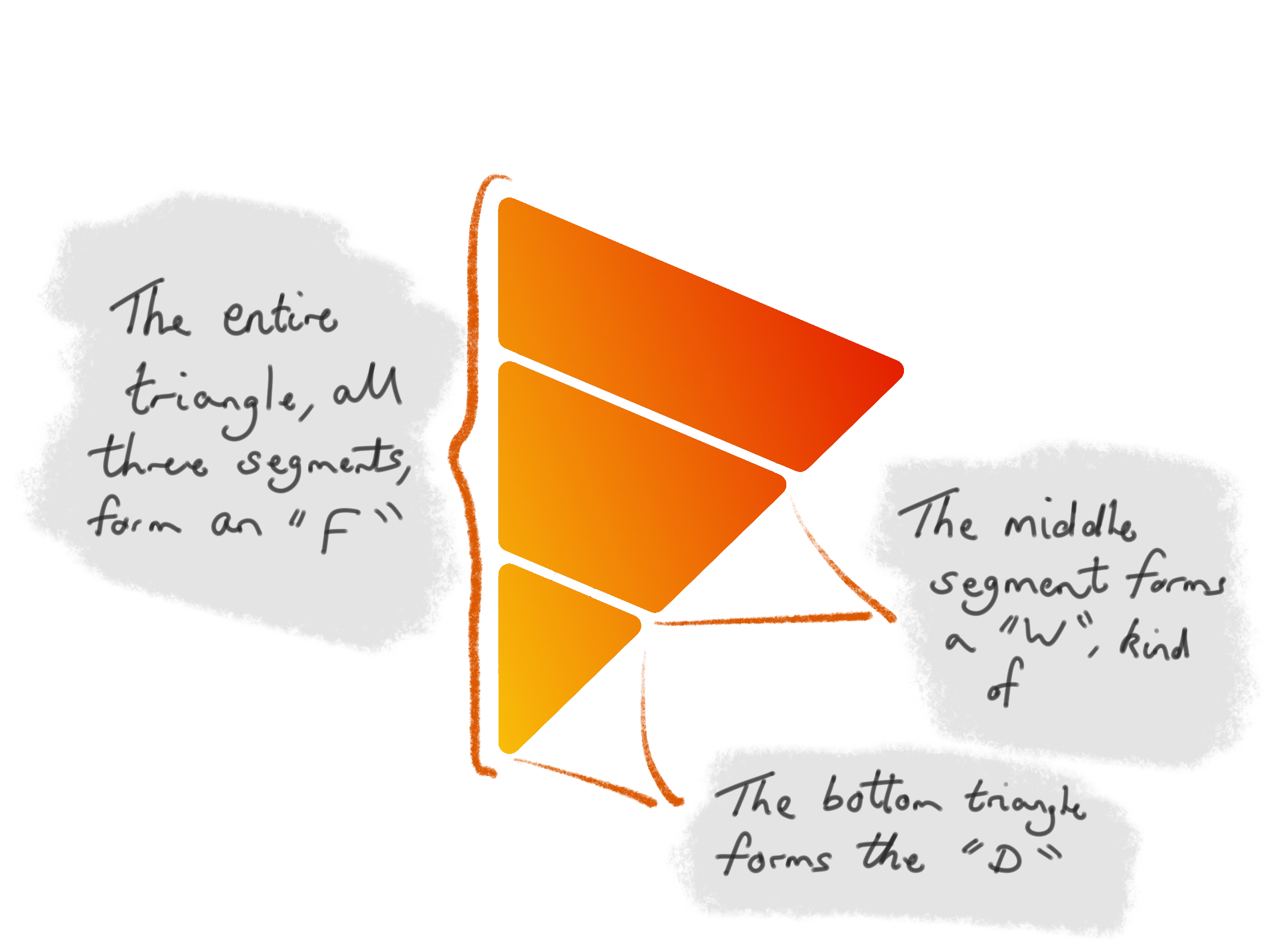 As the quick sketch shows, the F is the entire triangle, and the W and D are the middle and bottom segments, respectively. It was a lucky discovery.